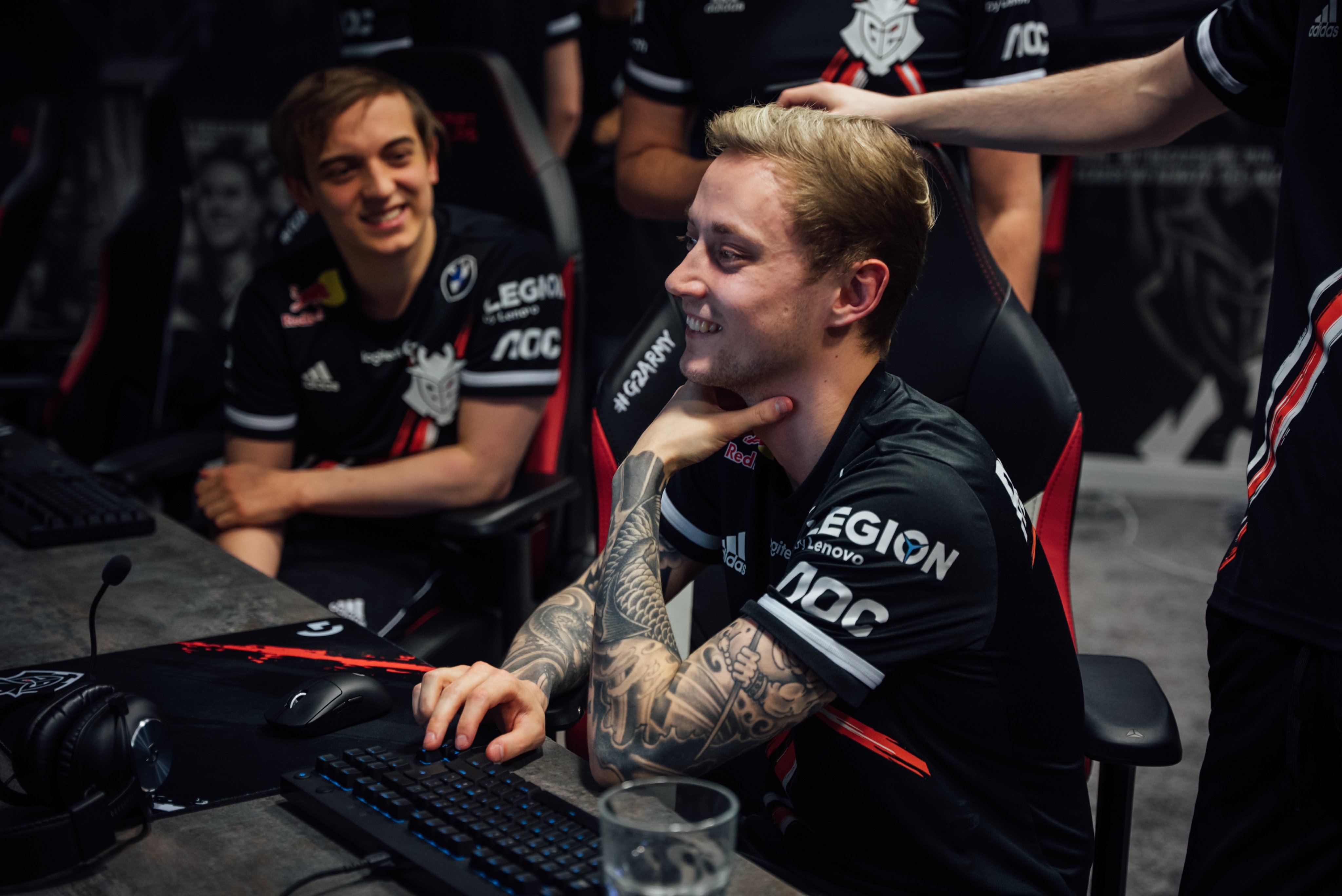 Hello everyone! I hope you had a great weekend, we have a lot of news to discuss for this Monday News. So just grab a cup of coffee and let's get into it.
?News [Announcement (V) – Rumor (X)]
? LCK
• 20/01/2021
LSB 2-0 AF
DRX 2-1 NS
• 21/01/2021
T1 1-2 GEN
DK 0-2 BRO
• 22/01/2021
KT 1-2 HLE
DRX 2-1 LSB
• 23/01/2021
AF 0-2 DK
BRO 0-2 NS
• 24/01/2021
KT 2-1 T1
GEN 1-2 HLE
Gen.G are sharing the first place of the LCK 2021 Spring with DAMWON Kia, they both have a score of 3-1 and a 75% win rate while DRX & Hanwha Life Esports are both third places after them we find KT Rolster & Redforce holding 5th place with a score of 2-2 & 50% win rate You are probably asking about T1, let me tell you that T1-3 is struggling at the moment, they confirmed their spot with the end of this week 2, they are now holding the 7th place with a 25% win rate. Let's hope that in Week 3 they will find what was missing and come back stronger.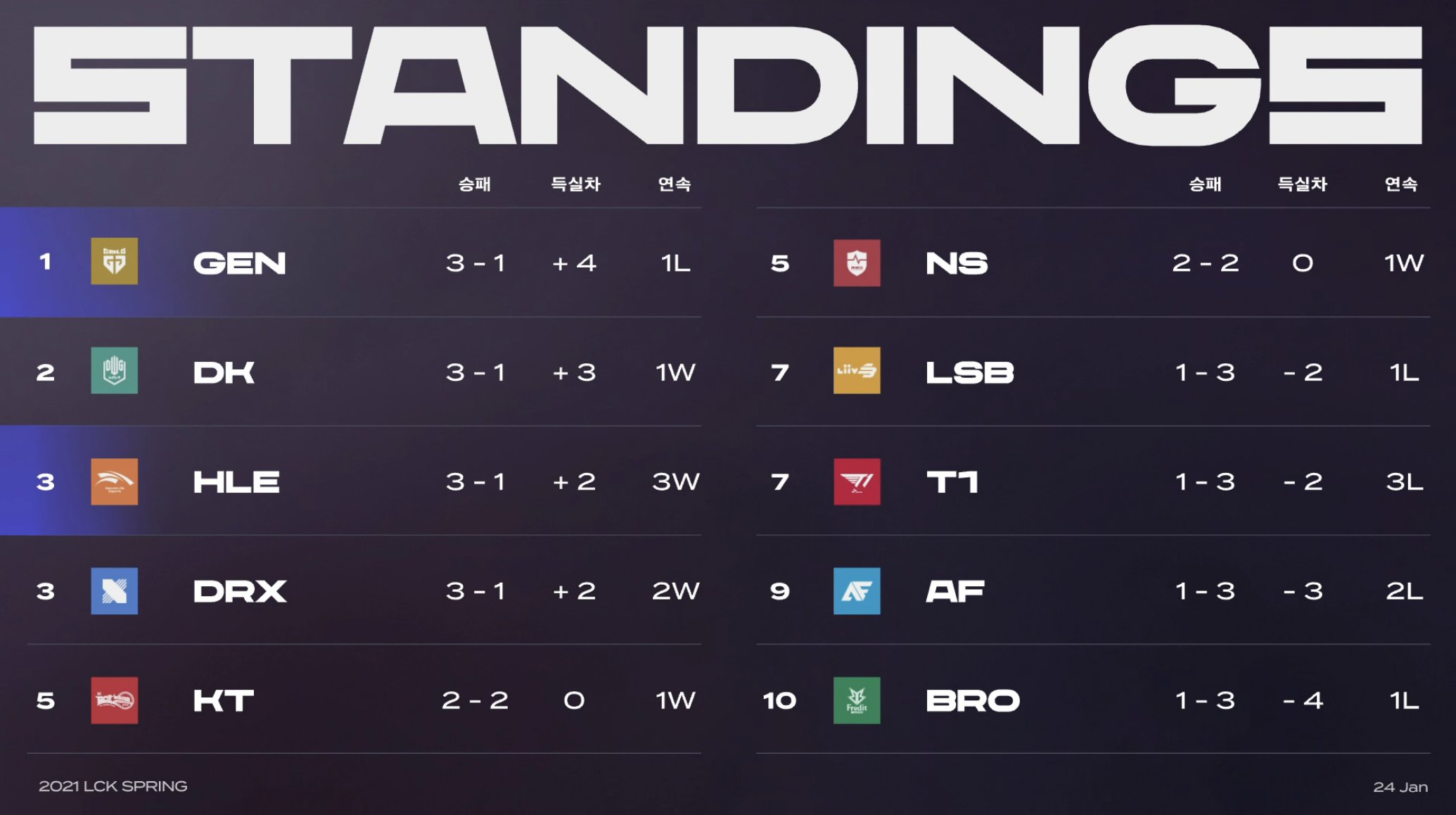 ? LEC
• Origen rebranded as Astralis
Week 1 ended yesterday, let's take a look at the LEC 2021 Spring Standings, we have a lot of interesting teams.
1- G2 Esports: 3/0
1- Rogue: 3/0
3- Misfits Gaming: 2/1
4- Astralis: 1/2
4- Excel Esports: 1/2
4- FC Schalke 04: 1/2
4- Fnatic: 1/2
4- MAD Lions: 1/2
4- SK Gaming: 1/2
4- Team Vitality: 1/2
G2 Esports is holding the first position and that was expected from them knowing that they recruited Rekkles as their new AD Carry, Rogue is also considered to be first but we all know that there is a large skill gap between both teams. Misfits Gaming secured the 3rd position while the others are all sharing 4th place with a score of 1/2.
? LCS
The LCS is not like the other regions! It has a unique system, let's take a look at the Lock-IN 2021 Group Stage!
• Group A:
100 Thieves
Team Liquid
Team SoloMid
Golden Guardians
• Group B:
Evil Geniuses
Cloud 9
FlyQuest
Immortals
Let's talk now about what happened until now! We had an insane best of 3 between 100T & IMT, they both showed us some great performance and did a great job but IMT wasn't enough to bring down 100 Thieves, they lost with a score of 2-0 and they are now eliminated. 100 Thieves will face Cloud 9 at the SemiFinals since that Cloud 9 crushed TSM in a best of 3 and won with a score of 2-1.
On the other side of the bracket, we have EG who faces Golden Guardians and succeed to pass to the Semifinals where they will face Team Liquid that stomped FlyQuest with a score of 2-0. Things are getting interesting for the LCS! I can't wait for their next games that will be streamed on 29 January 2021 at the LCS main channel.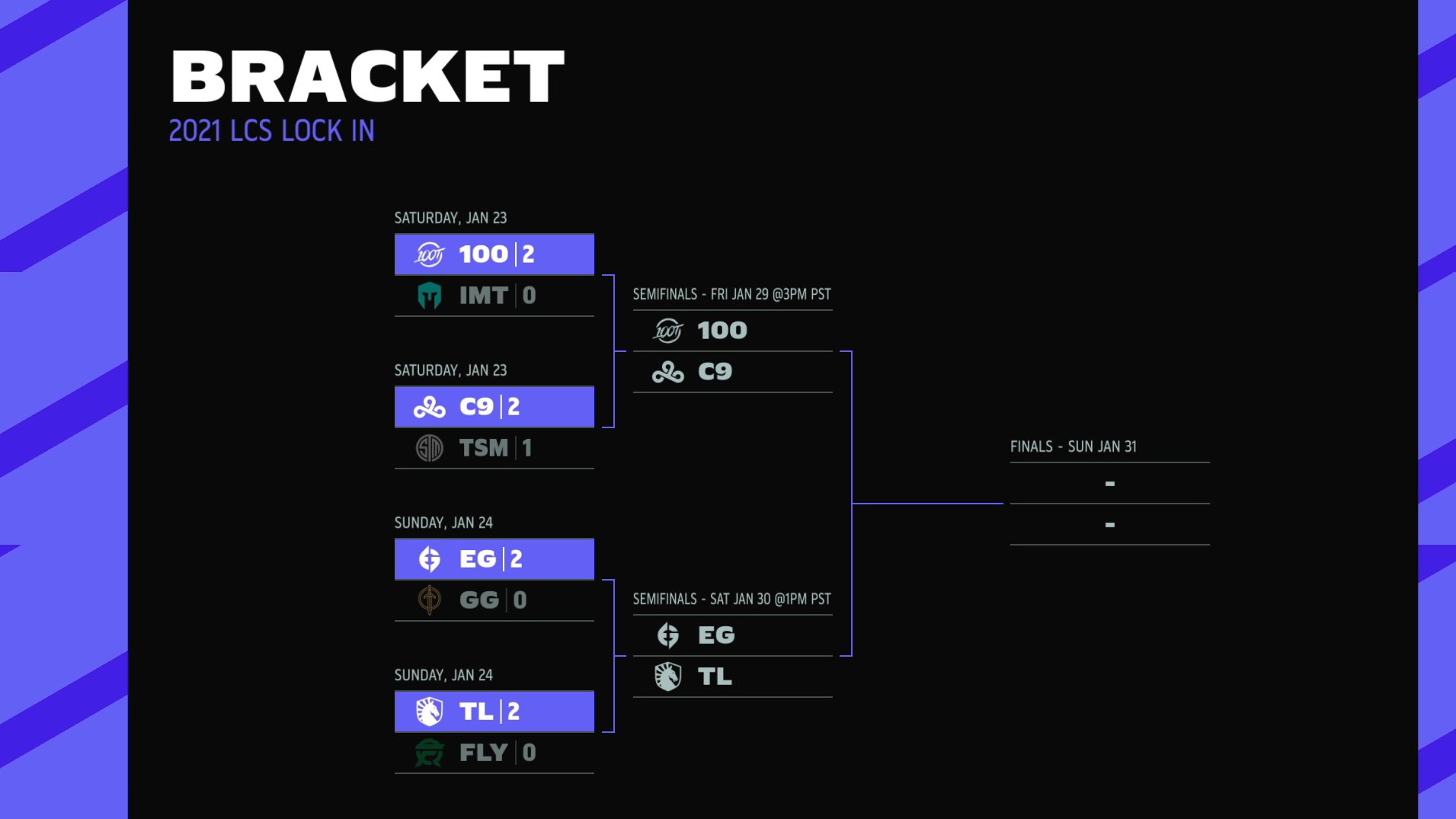 ? LPL
At the LPL things seem to be different from the other regions, let me remind you of the new things that happened before getting into the standings.
• Dominus Esports rebranded as ThunderTalk Gaming
• Vici Gaming rebranded as Rare Atom.
Let's take a look at what happened in this Week 3 – Patch 11.1
• 18/01/2021
OMG 1-2 ES
BLG 1-2 V5
• 19/01/2021
RW 0-2 FPX
EDG 2-0 LGD
• 20/01/2021
iG 2-0 ES
SN 0-2 RA
• 21/01/2021
TT 0-2 WE
OMG 0-2 RNG
• 22/01/2021
RA 0-2 BLG
EDG 2-0 JDG
• 23/01/2021
TES 2-0 LGD
FPX 2-0 SN
• 24/01/2021
RW 0-2 V5
LNG 0-2 WE
That's it for week 3, there were a lot of things we didn't expect but this is the LPL you always need to expect the unexpected. Team, WE are holding first place of the LPL 2021 Spring standings just behind them EDward Gaming is 2nd followed by Royal Never Give Up & FunPlus Phoenix. Top Esports are sharing 7th place with Invictus Gaming meanwhile Suning are holding the 13th position, things seem to be rough for them this season. They still need to adapt and they need to do it fast.