TCL 2021 Winter
Before talking about NASR ESPORTS, let me first introduce you to the Turkish Championship League (TCL) 2021 Winter Season. It's a fully professional League of Legends league under the sponsor of Vodafone FreeZone and organized by Riot Games Turkey! The format of this Winter Season is simple, it gathers a total of ten teams playing games in a double round-robin at the end of this competition the top six teams will qualify for playoffs but the first and second teams will be placed directly at the semifinals.
The TCL started last week their first games and most of the fans are hyped for this competition because this year something no one expected happened! Indeed, I'm talking about NASR eSports for those who don't know this team it's one of the most experienced and old organization in the MENA region. But for this competition NASR eSports will be under the name of NASR eSports Turkey, it's a Turkish team under an Emirati organization with an old history behind them and a huge future in front of them.
NASR eSports Turkey acquired the spot of Royal Youth a well-known esports team in the Turkish League they finished 8th at the TCL 2020 Winter and 10th at the TCL 2020 Summer, they even participated at Worlds 2019 where they finished 17/20th and won a total of $16,687 US Dollar.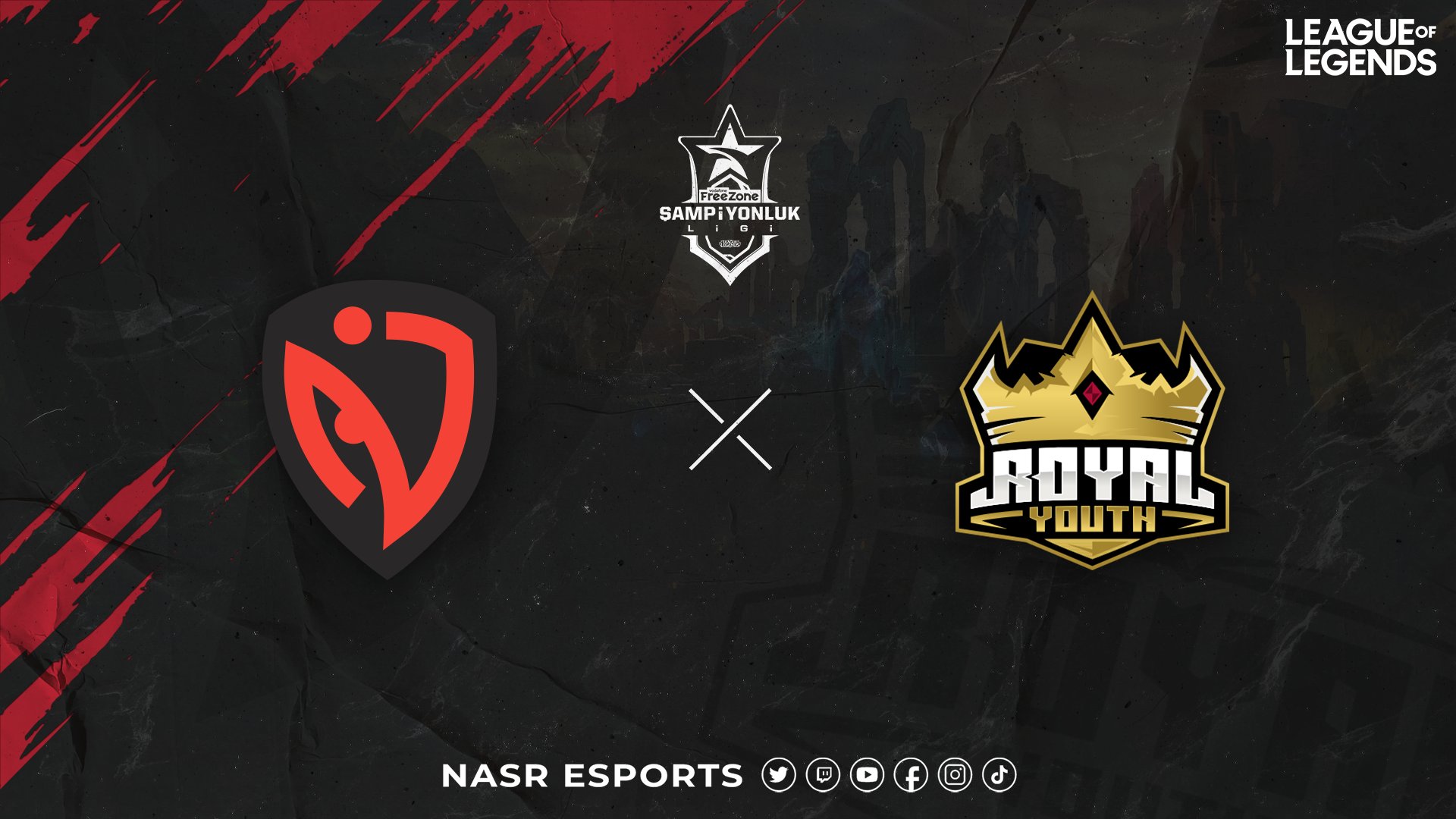 Let's talk about the insane roster that NASR Esports prepared for us. In TOP, we have Jeong Young-Seok also known by the pseudo of "Last" he is a Korean genius and plays almost everything he came from the Challengers Korea competition, last year his team finished 4th and that's a cool achievement for a start.
In the Jungle, we have Umut Ceylan a.k.a "Kituruken" this guy is a veteran in the Turkish competitions at the TCL 2020 Summer he finished 3rd with his team and 2nd at the Turkey Academy 2020 Summer Playoffs and now he is playing for one of the best organization to achieve a goal that everyone dreams of.
Midlane, Should I even be talking about this guy? The one and only Ahmad Charif also known by "Giyuu" a legend in the MENA scene and a young talent in this organization. Giyuu is not a stranger at NASR Esports but an old member that came back for redemption with a single goal is to win everything.
The botlane is also solid, we have Baek "BaeKHo" Seung-min as the Ad Carry and Bahadır "Japone" Çolak as the support they showed us a huge performance during the two games the team played most of the fans already know that they can count on them to bring that victory.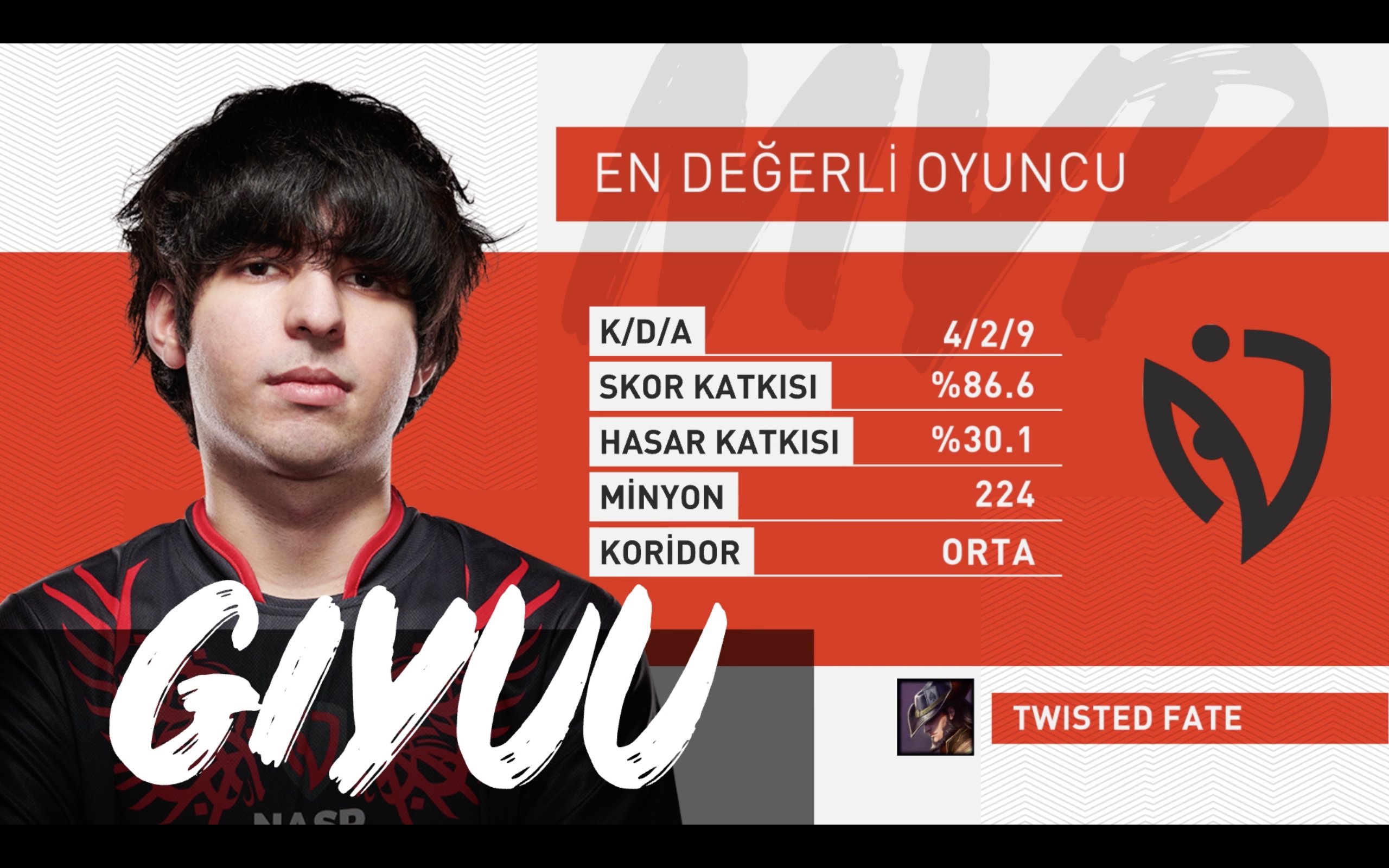 NASR eSports Turkey is holding first place at the TCL 2021 Winter with a score of 2-0 and a 100% win rate. They crushed both 1907 Fenerbahçe & Beşiktaş Esports in Week 1 of this competition, the games are played in Patch 11.1 and always streamed on Riot Games Turkish channel if you ever miss the games you don't have to worry, you can always check the YouTube recap with all the highlights of the games.
Their next game will be against Dark Passage, a team that's holding 5th place with a score of 1-1 and a 50% win rate. It will be the first game on the planing this Saturday, so be there to support both teams, and may the best one win.
That's all I have for today, this is a huge step for the MENA scene and for this organization. Let's wish them all the best during their next games and let's hope that we will see them at the 2021 World Championship this year.