We are going to talk about The LIVING LEGEND, FAKER! But before that, today T1 played their first game in Week 4 at the LCK 2021 Spring Season! Most of the fans already know that this game was a win or die for the organization since that the team is already in a bad spot because they had a rough start and still struggling which players should be on the main roster and which strategy should be used in BO3 and BO5 games! Because T1 at the moment has 10 active players, they may be rookies but they sure as hell know how to play the game. Today's roster was like this: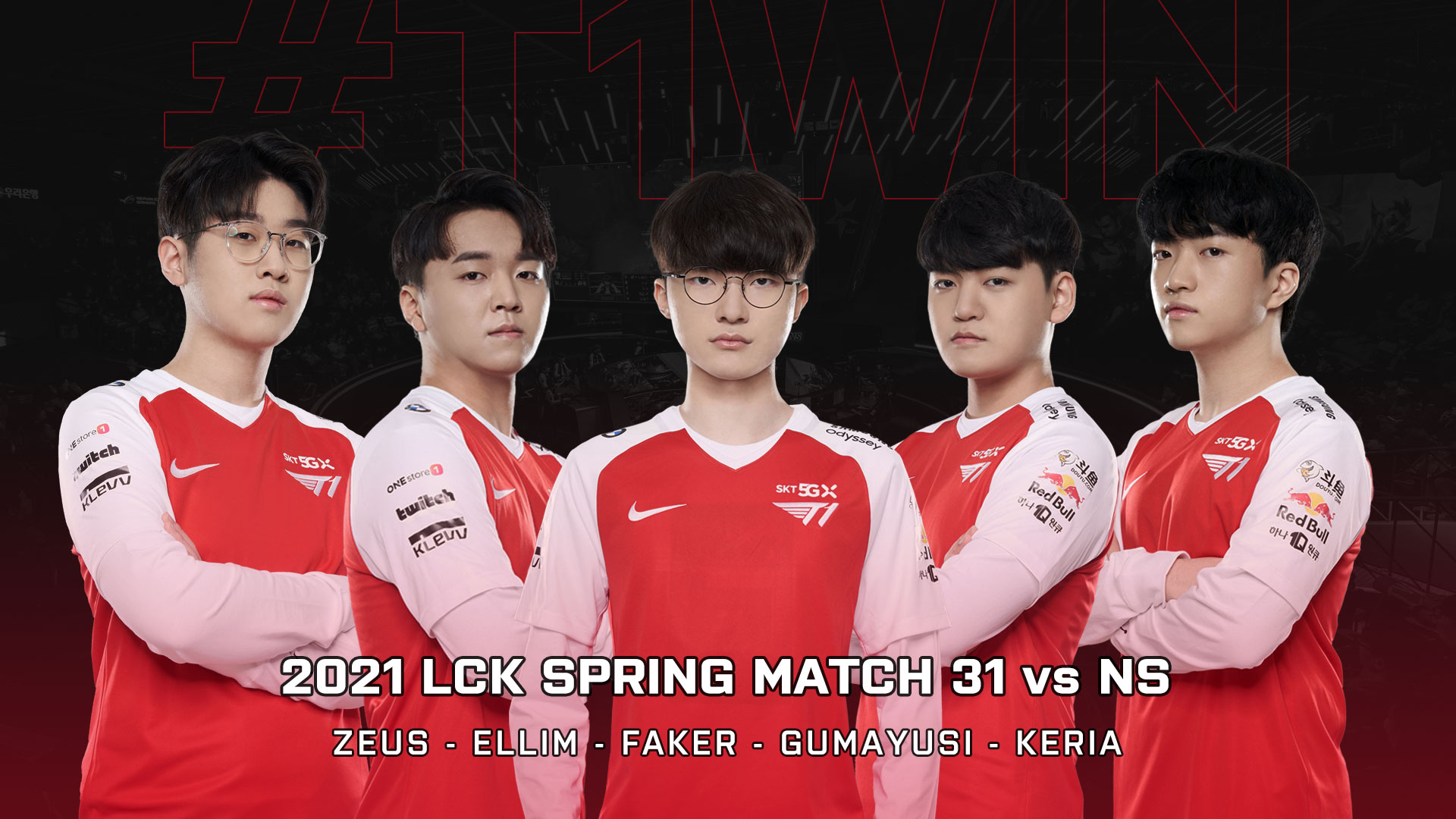 The starting roster against Nongshim RedForce was new but most importantly It was one of the most waited roster by the fans! Zeus in TOP, Ellim Jungle, Faker Mid, and the legendary Bot lane Gumayusi & Keria. T1 showed no mercy today and beat NS 2-1, the series was intense both teams played well but we got to see the scary T1 that everyone waited for!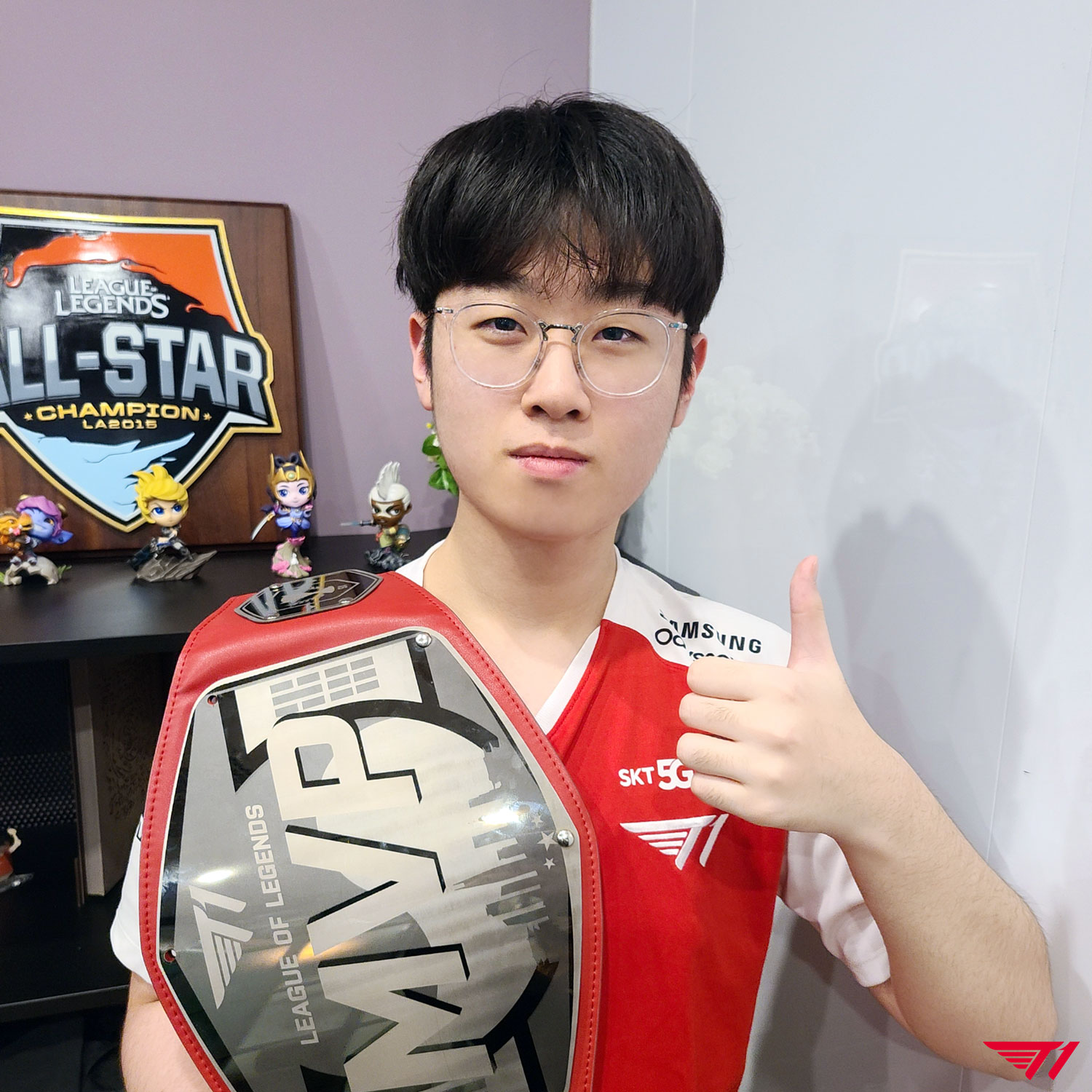 Choi "Zeus" Woo-je (최우제) really showed an insane gameplay for his first game at the LCK! He played Gnar in the first game against Renekton where he proved worthy with his constant outplays, teleport decisions, and macro knowledge. Zeus was awarded MVP of the day by T1 for his successful debut! I'd say that this award is well deserved, everyone should keep an eye on this guy.
For those who don't know Han "Peanut" Wang-hoo (한왕호) is celebrating his 23 years old birthday today! But this is not the only thing that will be celebrated today, because today is also a special day for The Unkillable Demon King Lee "Faker" Sang-hyeok (이상혁). Faker is considered to be the greatest League of Legends player of all time, his legacy, experience, prizes all talk about him. This LIVING LEGEND got 9 LCK Championships, 3 World Championships and now for the first time set a record for being the first to play 600 games in the LCK, and just after him we find "Deft" with 480 games.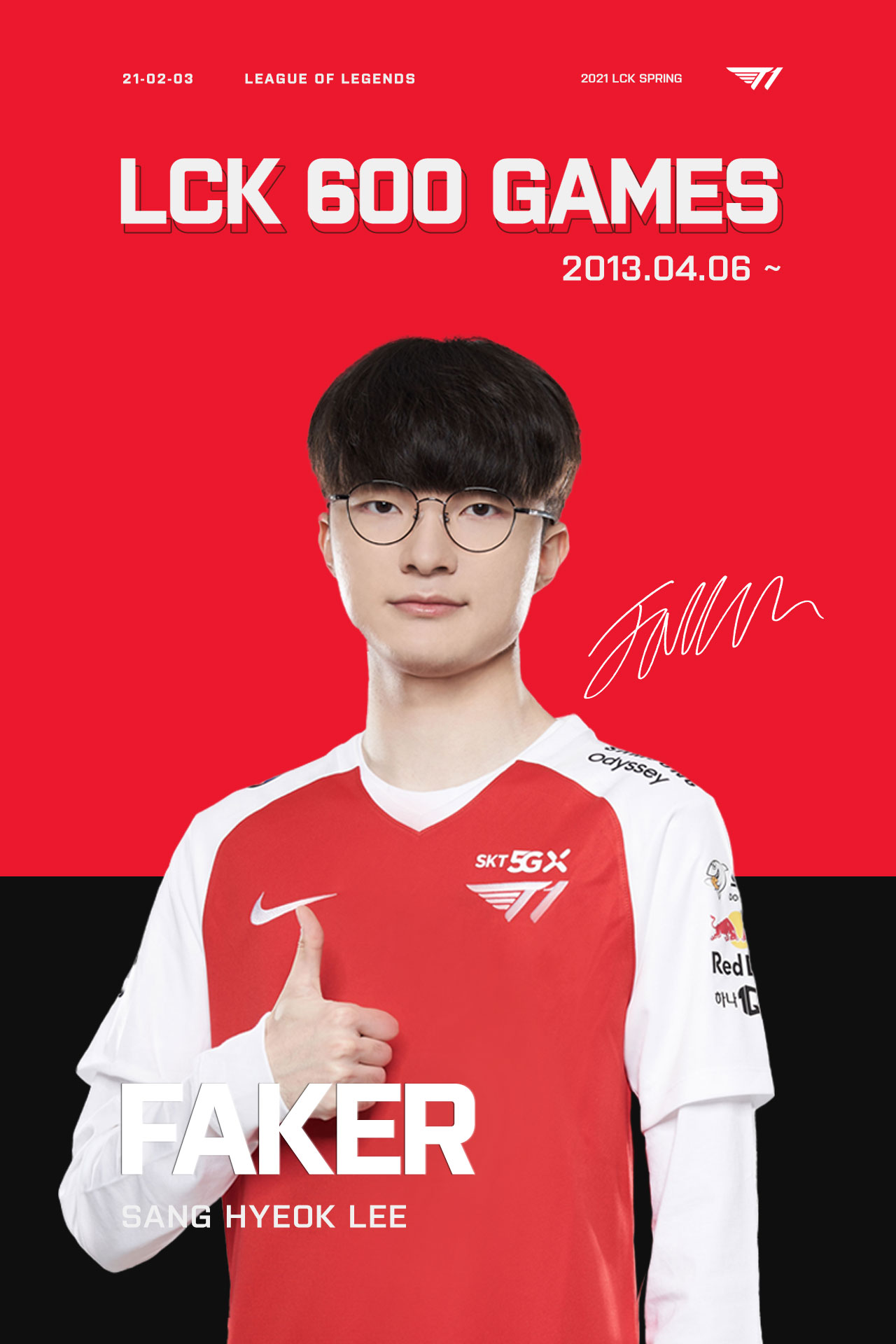 Will Faker's record ever be broken? Let's hope that T1 is finally back on their feet, they are now holding the 7th position with a score of 3-4 and a 43% win rate but this is not the end so if you are a T1 fan just keep supporting them because teams like this always finish to bounce back! T1's next game will be against Fredit BRION, a team that won against DWG Kia but didn't keep up with the other games they are in the position of the LCK 2021 Spring with a total of 1-5 and 17% win rate. Let's keep an eye on this LCK region and see what will happen in the upcoming weeks.