Hello everyone and welcome to your favorite article of the week! The one and only Monday News that gathers for you all the interesting and spicy news that you may have missed during the whole week. Get ready and prepare yourself, bring a cup of coffee, and enjoy reading.
Global News
Theorycraft Games is officially launched with a really good start. Their investment is considered one of the largest for a completely new game development studio, we are talking about a total of $37.5 million. This was founded by developers from all over the world and studios like Blizzard, Bungie, Riot Games, Valve. It will probably be a PvP game available on multiple platforms.
You will ask me why would I talk about this studio/game? Let me introduce you to the people that will be working on the game. We have Theorycraft's CEO is Joe Tung, a previous executive vice president of the League of Legends franchise at Riot Games, while former Valorant and Overwatch tech lead Michael Evans will serve as a chief technical officer, and former Bungie creative director Mike Tipul will be a chief creative officer. Valorant art director Moby Francke will take the art director role, Joshua Morrison recently worked as a Senior Artist on a new, unannounced IP at Bungie. Before that, he contributed to Destiny 2, he will be working as a Senior Artist and Riot veteran Areeb Pirani will be a chief operating officer.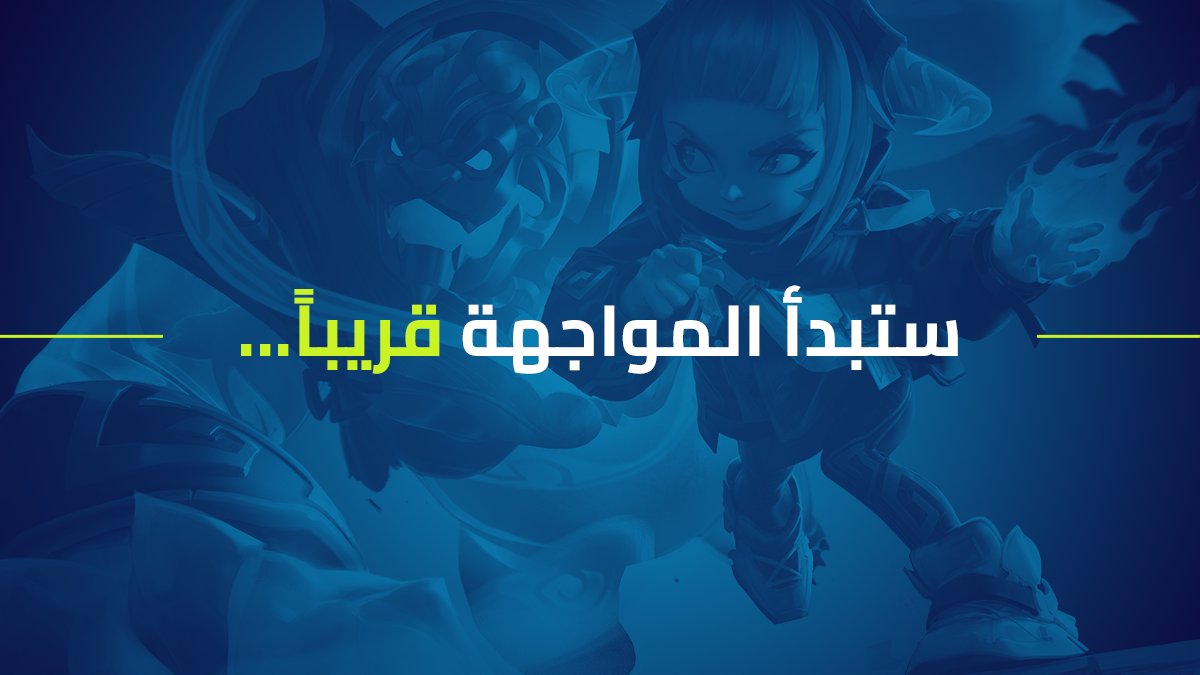 On the other side, we have League of Legends Arabia that posted this picture on their socials, this is probably IAC 2. Most of the MENA region fans were waiting for this tournament to start, it always feels good to see these kinds of posts from LolArabia. We still don't know if it will be called IAC 2 or something else, but one thing is sure it's that a lot of teams were training and have one goal on their mind and it's to crush every other team and represent their home country. Stay tuned because things are going down.
For those who don't know who is Max, he's is working at Riot Games as a Head of Esports for League of Legends in Europe but just recently he made an announcement on his Twitter where he said that he accepted a new role that included the MENA region. Is this the start of a new era? The ERA that everyone waited for so long! All the MENA players/fans waited for you Riot MAXtheX show us what you got and let's make this region a success.
Europe – LEC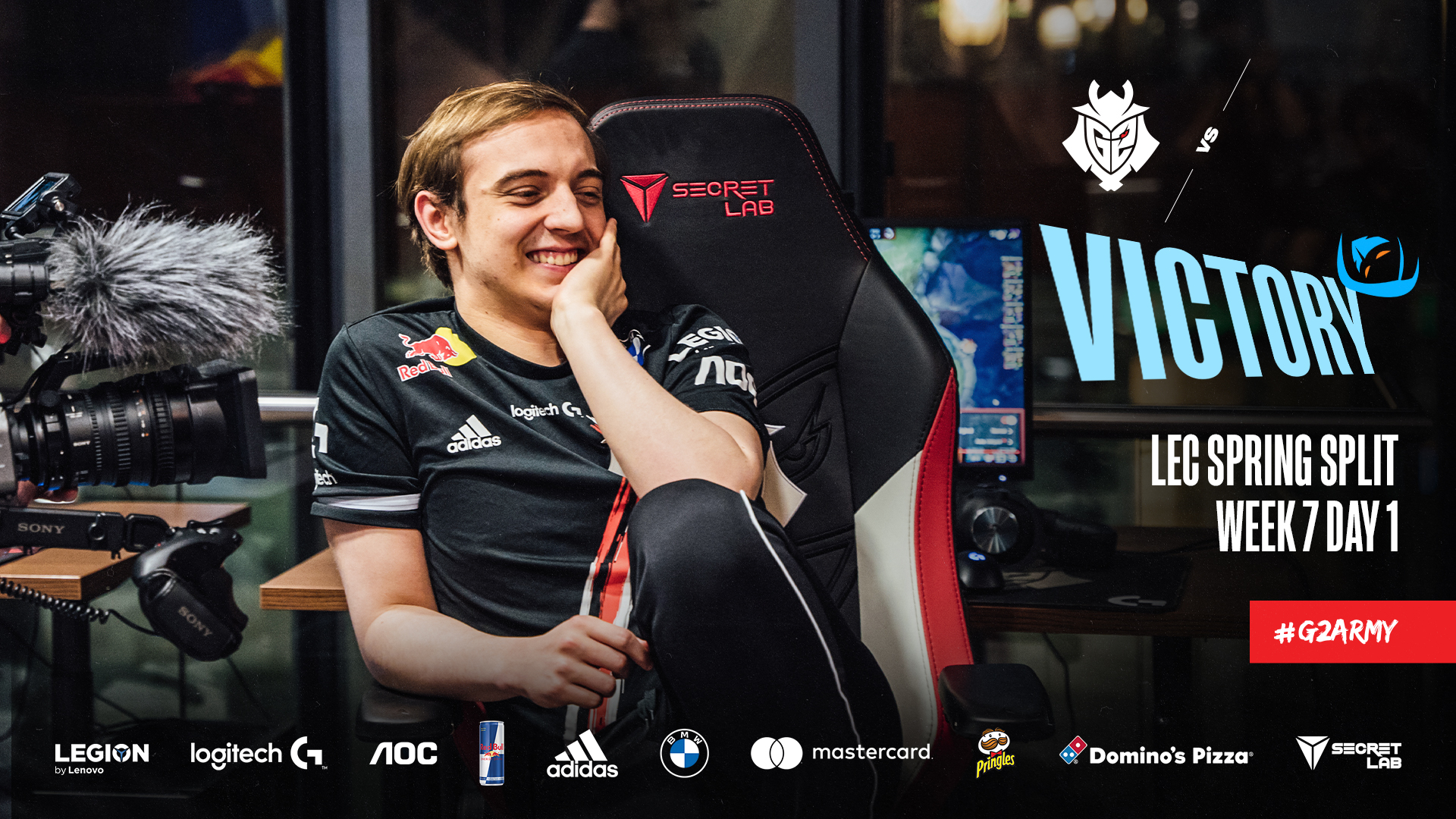 It's time for some European news with our beloved LEC! We are already at Week 7, Patch 11.4 and things are always spicy, some teams are doing well and some are not. Let's get into it.
Obviously, we are going to talk about the one and only G2 Esports who finished this week with a perfect 2-0 score against both Rogue & Misfits. Thanks to this victory they secured first place in the LEC 2021 Spring Standings with a score of 13/2 and an 87% win rate. Just behind them we find Rogue with a 12/3 and 80% win rate, they missed the chance to secure first place but no worries anything can happen next week, let's not forget that they defeated MAD Lions who are sharing 3rd place with Fnatic who also finished this week with 2-0.
SK Gaming fans are not happy about how this week ended for them, they had a chance to reach 3rd place but unfortunately, they lost both games which put them in 5th place in front of Schalke 04 who is actually sharing 6th place with Misfits Gaming.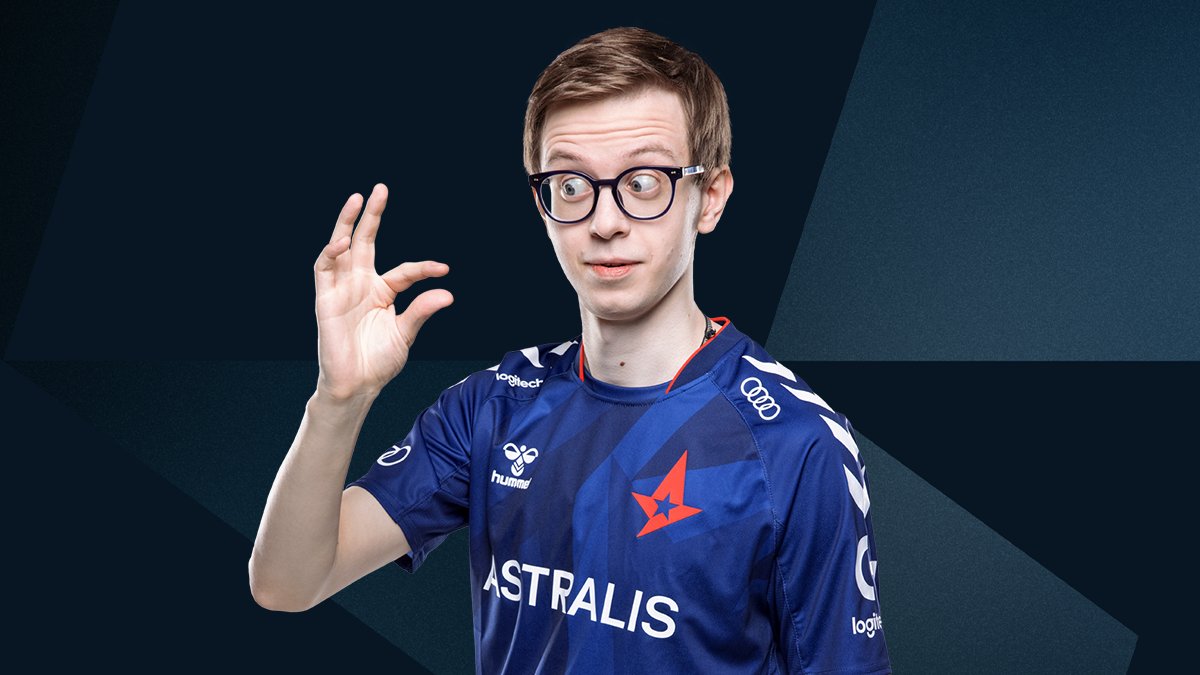 Oh boy… Astralis is in some serious trouble, this team is just unfortunate and messy. They are doing their best every single time but it's not never enough, most of the fans are missing Origen but like every new team they need some time to adapt, maybe their dream for playoffs is over but it's never too late to focus and remain silent while tryhard to reach the top! Team Vitality is 9th in front of Astralis for the first time of this split, they won both their games against SK and XL. Is this the return of the bees? Stay tuned next week for more interesting news.
North America – LCS
The LCS 2021 Spring is doing alright in this Week 5, Patch 11.4! Cloud 9 is still holding first place but they weren't at the top of their performance this week! They finished it with a score of 1-2, just behind them we find Dignitas who had a wonderful week and crushed everyone. Congratulations to FakeGod on winning the MastercardNexus Player of the Week for week five of the 2021 #LCS Spring Split!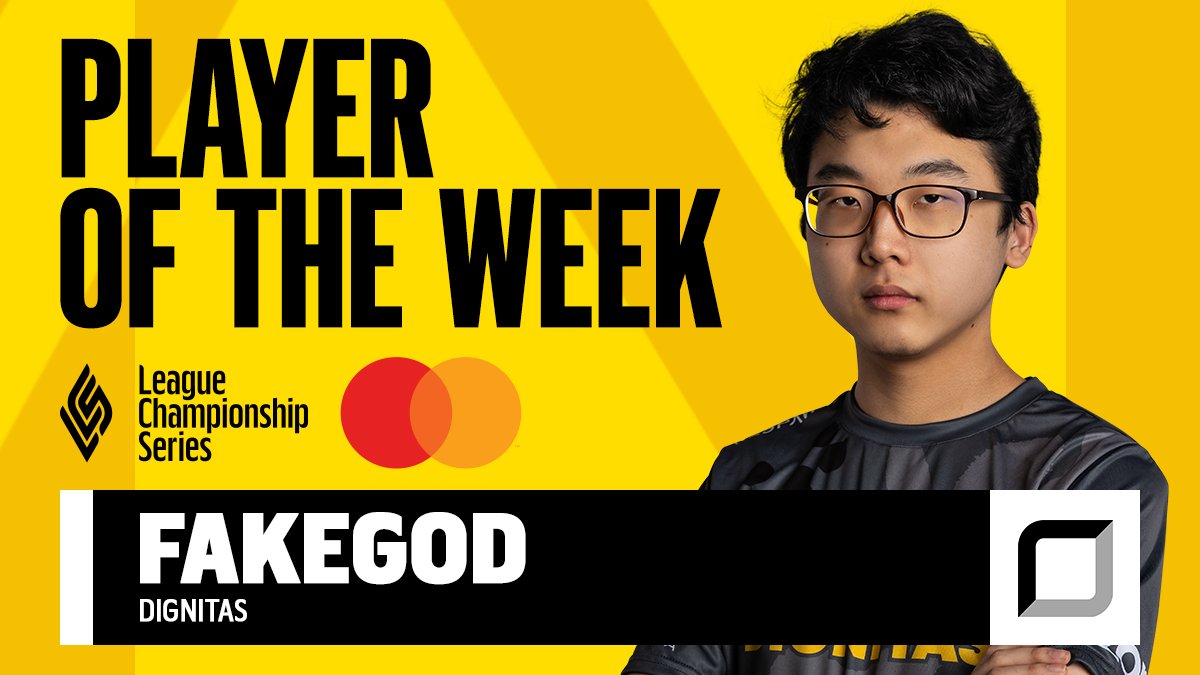 The 2021 #LCS Spring Split Standings at the end of week five:
(1) #C9WIN (11-4)
(2) #DIGWIN (10-5)
(-) #TSMWIN (10-5)
(4) #100WIN (9-6)
(-) #TLWIN (9-6)
(6) #EGWIN (8-7)
(7) #IMTWIN (7-8)
(8) #FLYWIN (5-10)
(9) #CLGWIN (4-11)
(10) #GGWIN (2-13)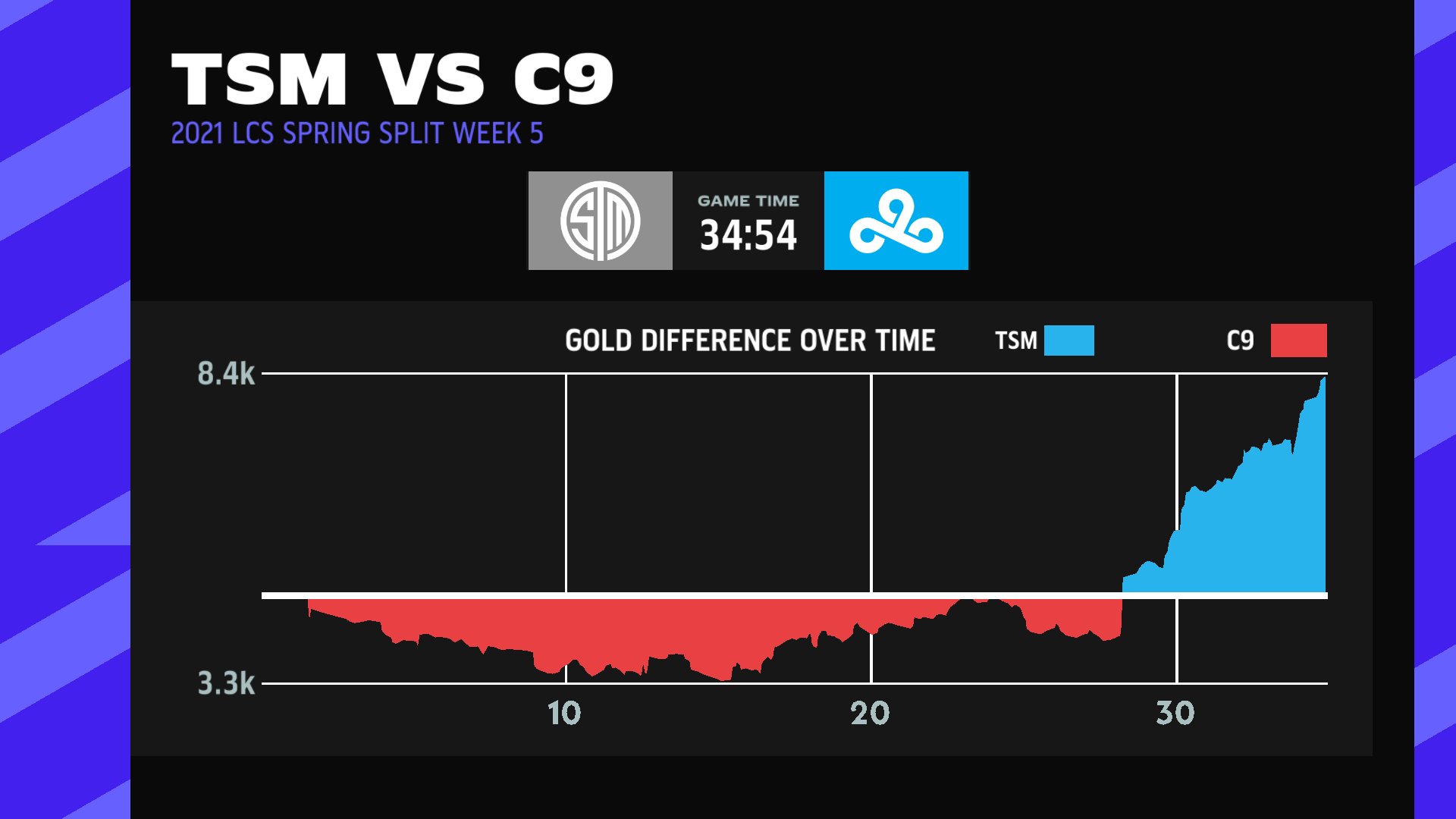 Could 9 were going to lose against TSM but they made one of the greatest comebacks in this LCS. Unfortunately, TSM lost a chance to secure second place just for them but instead, now they are sharing it with Dignitas. 100 Thieves are 4th with a score of 9/6 and a 60% win rate with Team Liquid. Evil Genuises are still 6th if they still wanna compete among the best teams in NA they need to step up next week and finish it with a 3/0. Immortals are 7th, this team is actually doing fine but it's never enough when they are facing stronger opponents.
South Korea – LCK
Let's finish our article by talking about this insane region South Korea that holds one of the best leagues in League of Legends! The LCK.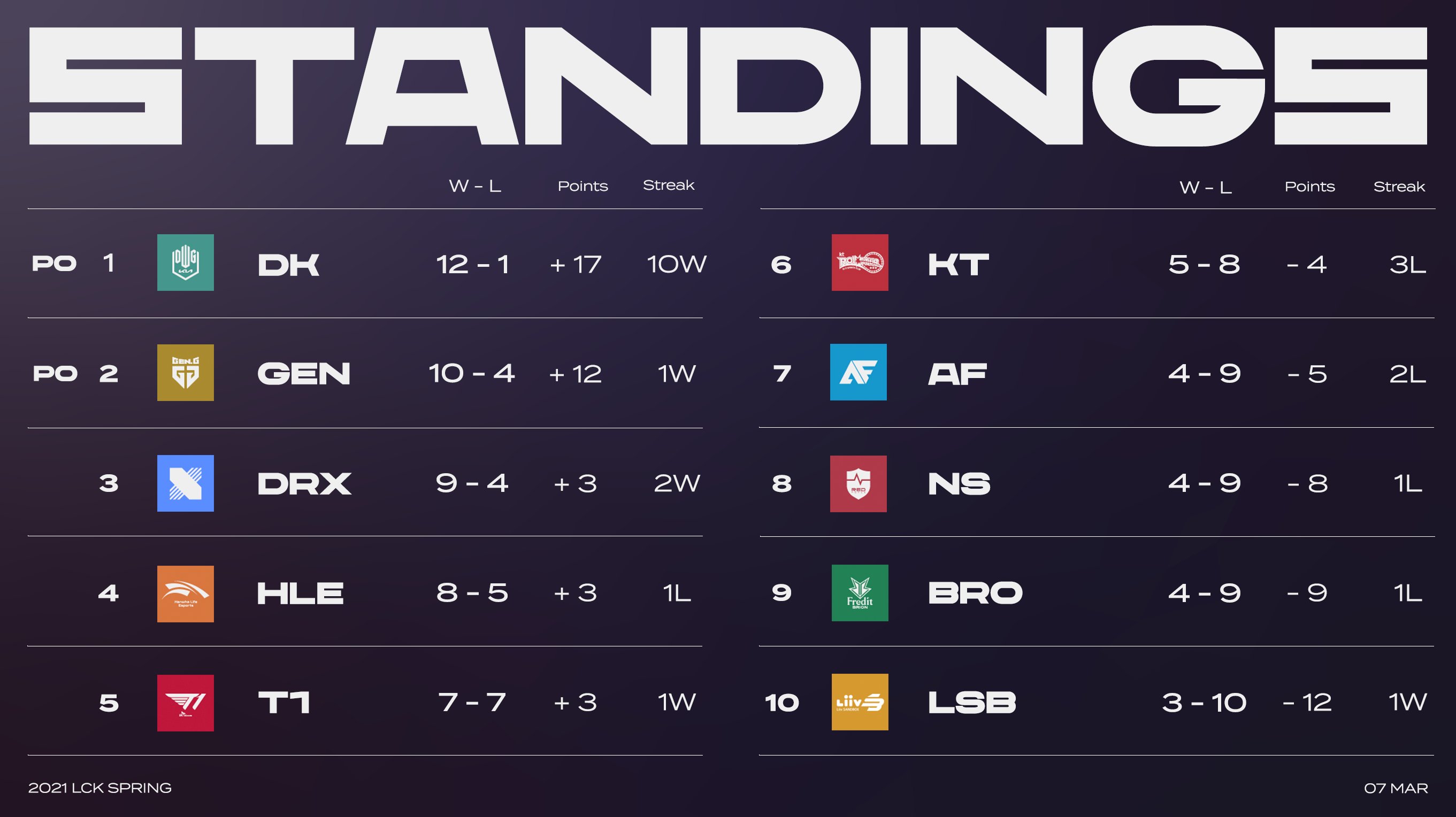 DAMWON KIA already secured first place and qualified for the playoffs, GEN.G also joined DK in the playoffs by finishing second they are doing well and just one game is separating them from the third team DRX which is 9/4 now. HLE & T1 are still struggling and can't seem to find the right option to keep their win streak, KT is 6th for now but it's not guaranteed because AF, NS & BRO will definitely try hard and try to grab this chance to qualify to the playoffs. LSB isn't doing well they are last at this LCK 2021 split for now.